When you enter an environment, you land on the overview page, which provides some descriptive information about the environment.
Here you can find:
The Name and Type (SANDBOX, STAGING or PRODUCTION) of the environment.
The Cloud Provider and Region where the DPS is deployed.
The Host Name you can use to reach the DPS application.
The company that owns the DPS.
The configuration status.
The information about the creation date and the user who create the environment.
Moreover, in the page footer, you can find some link you can use to access administration pages:
Advanced Settings
This page allows you to see and change special settings changing the behavior of some features in the DPS.
Configuration Versions
Here you can create versions of your configuration, and if needed you can download a version, including properties, thing-definitions, templates and various resources.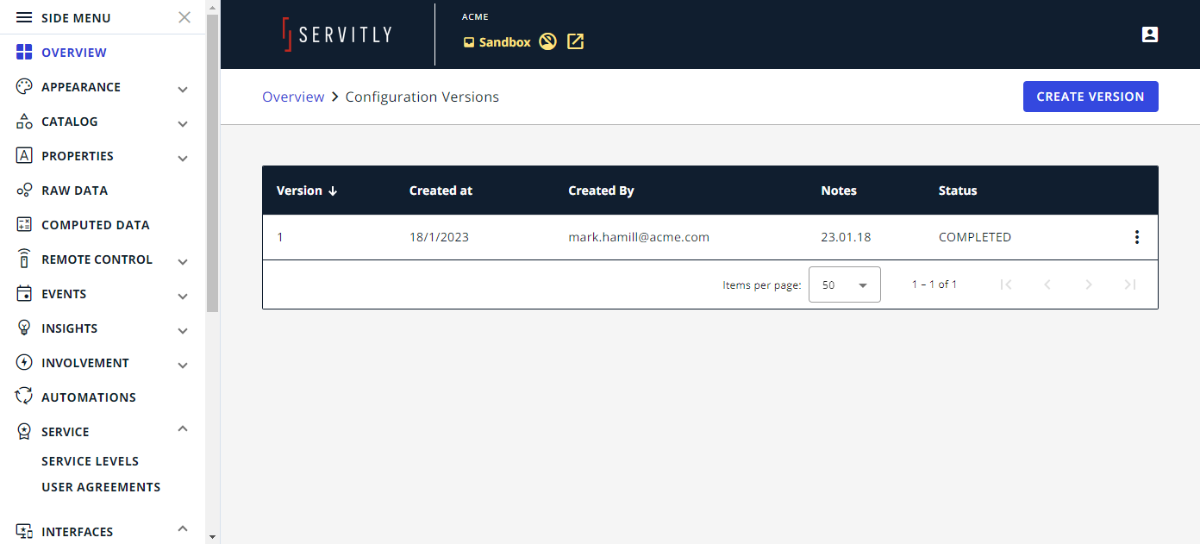 Authorized Users
Here you can see the list of users having access to this environment configuration.
Billing
Here you can see Servitly billing, which includes the information about active things, published measures, service-levels, and other billable elements like, SMS, SIM cards.