Within a dashboard or report template, any of the components available in Servitly can be placed according to the context of the template being edited.
Servitly provides a number of built-in, ready-to-use UI components, while other components can be enabled.
In the Interfaces / Components page, you can get an overview of all components available for the current DPS and manage updates, if available.

From time to time a new version of a component is added, and it is up to the user to decide whether to upgrade to the latest version or continue using the current one.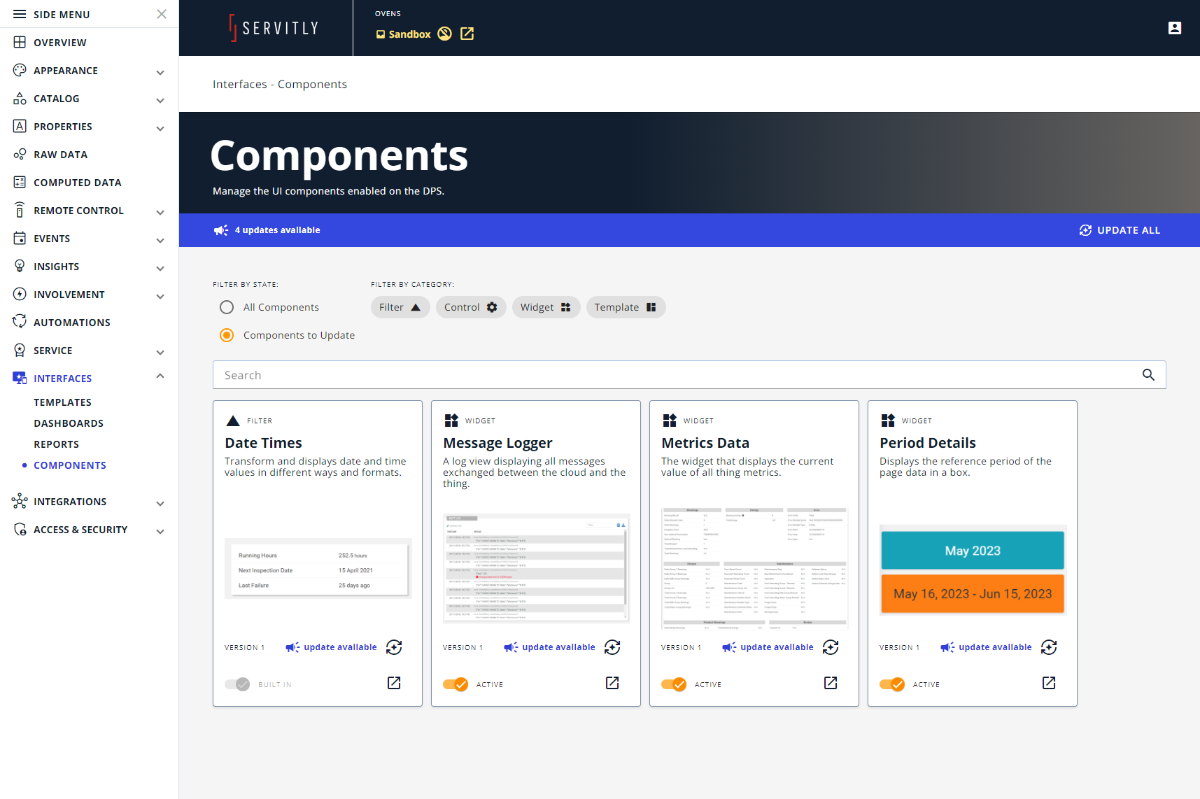 For a complete list of all components, you can refer to the UI Components area.