The right documentation at the right time is very important when troubleshooting or performing maintenance. For each Thing Definition, you can upload documents and let them available directly from the product dashboard to the users navigating the application.
Creating a new Document
This section describes how to configure digital documents (e.g. user manuals, maintenance manuals, warranty terms, etc.) made available to users.
Enter the Catalog / Documentation page.
Select the Thing Definition you want to configure.
Press the Add Document button.
Provide the requested information.
Press the Save button.
Editing a Document
A document is described by the following properties:
Name: the name of the document.
Version: the version of the document currently uploaded.
External URL: the option URL where the document is externally available.
File: the document PDF file, in case of direct upload.
Preview: the cover preview image, if missing, a cover is automatically generated during the file upload.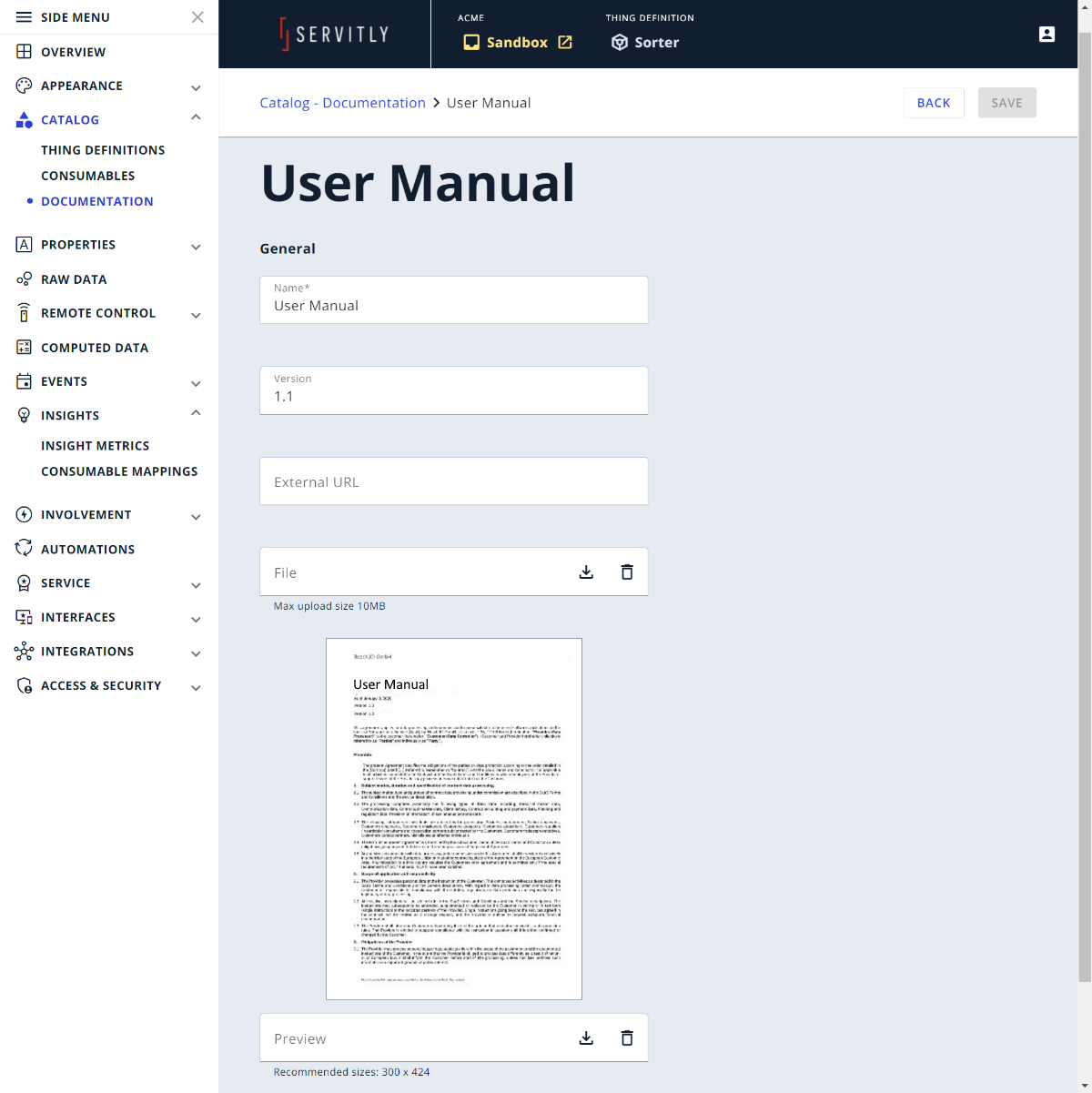 Visualizing documents
Technicians and End-users very often require checking the product documentation, and most of the time this is not available or is not updated.
Digital documents can be now always available and updated, and they can be accessed directly from the Thing dashboard.
The documents can be automatically displayed by using the Thing Documentation widget, which is generally placed in a dashboard tab named Documentation.
For each defined document, a standalone box is added to the page showing:
The name of the document.

The version and the last revision date.

The size of the document

The document cover preview image
By clicking on a box, the associated document is opened in a new tab.