In case you need to configure a cloud-to-cloud integration for your IoT data, you can define a main IoT Connector, that is automatically used by all DPS's registered things.
Configuring the main IoT Connector
In order to configure a main IoT Connector, you should:
Enter the Integrations / IoT Connector page.
Select the IoT Connector from the enabled ones.
Provide the required properties to configure the connection (e.g. credentials, certificates, endpoints).
By default, you can leverage the STC connector, but optionally you can enable others within the Integrations / Plugins page.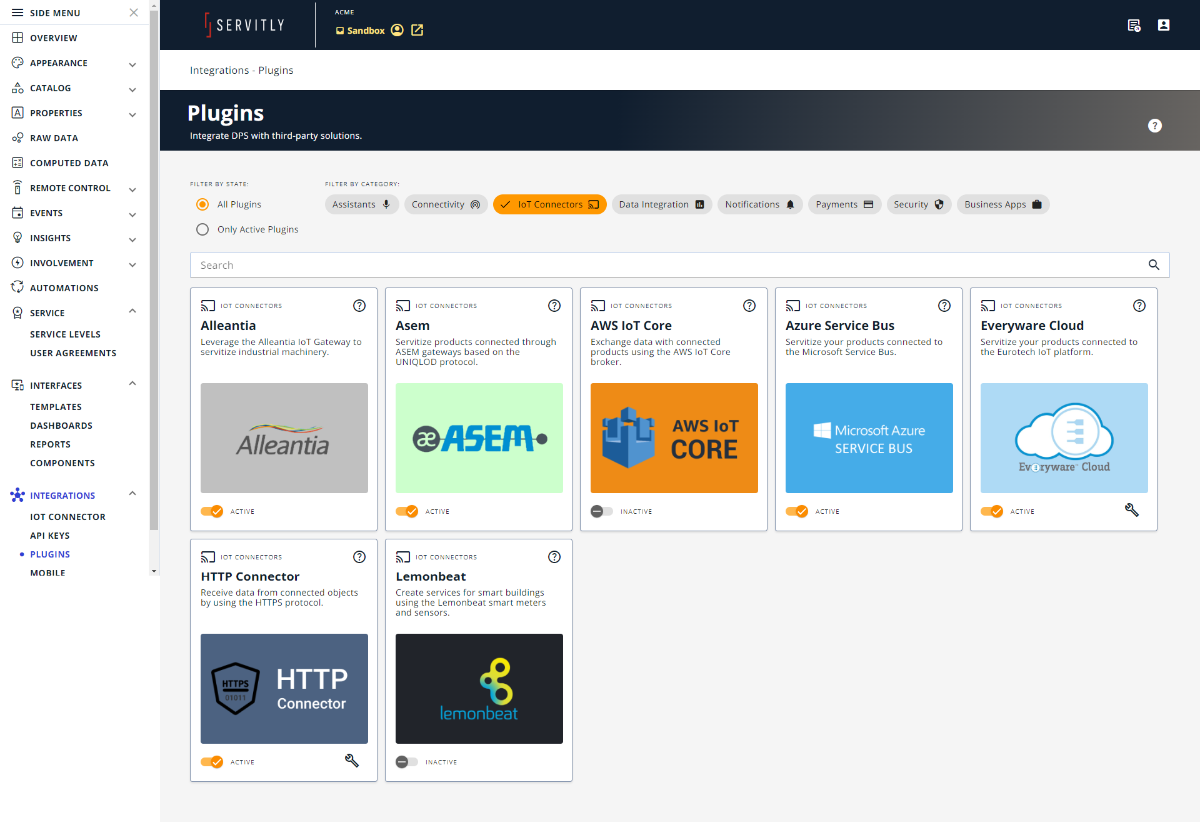 Thing Mapping
When done, on each Thing, you will see that the main connector is used, and only a few properties can be configured (e.g. Asset Id, Path).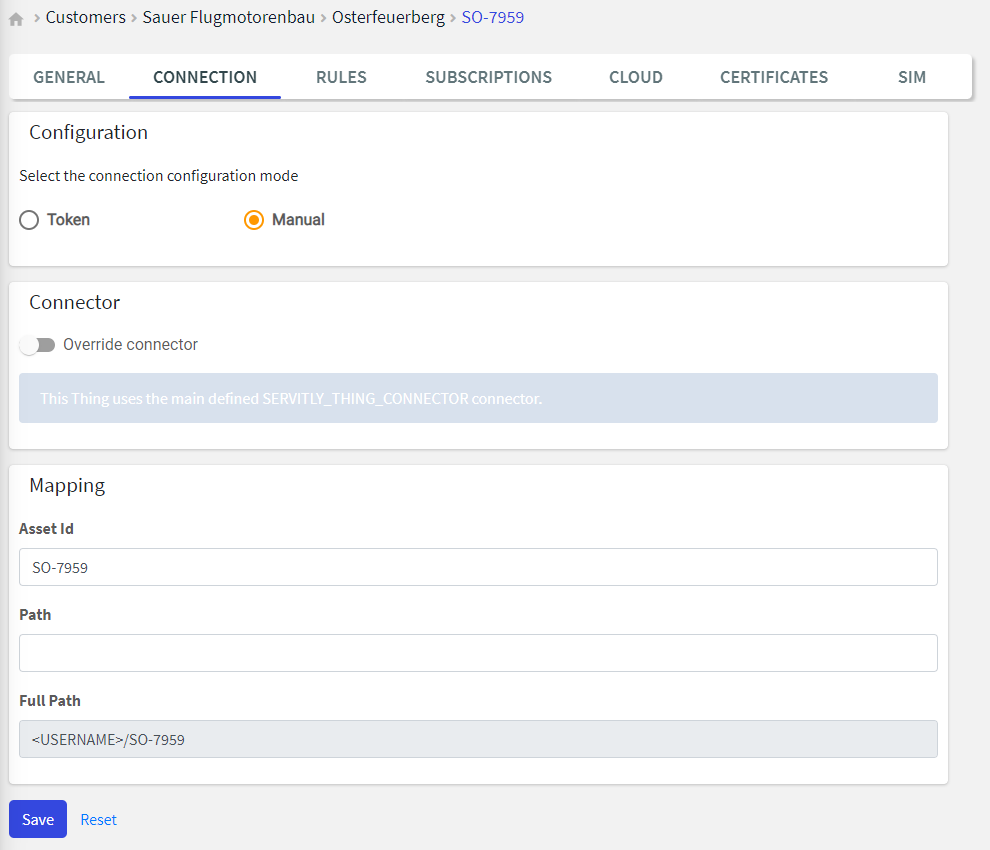 Optionally, the main connector can be overwritten, punctually redefining all properties of the connection.
When a Thing inherits the main IoT connector, the connection properties (e.g. credentials) are obfuscated for security reasons. The same is valid for location and customer mapping.
Note that, via API, there is no way to obtain the full configuration of the main IoT Connector.